Traditional Thangka Painting Workshop at the V&A with Timea Tallian
12 October 10am until 13 October 5pm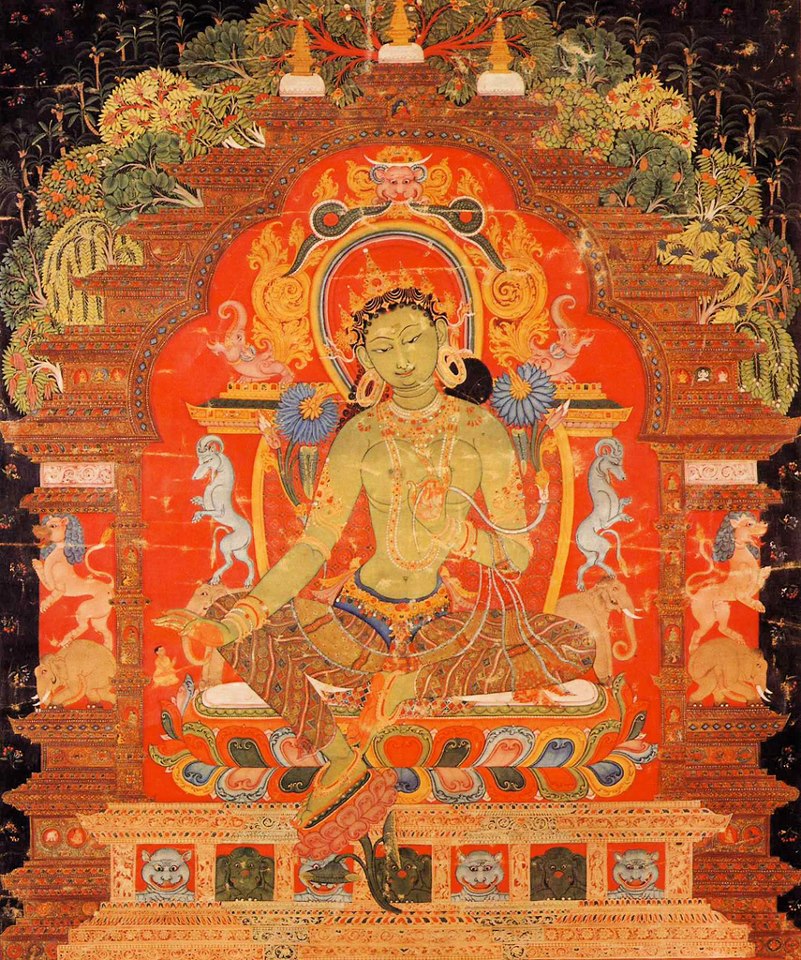 Traditional Thankga Painting Workshop at the V&A
with Timea Tallian
This course is suitable for beginners as well as professional artists. After a short introduction to thangka painting, this course gives a taster of traditional methods. Timea will demonstrate the preparation of pigments from semi-precious stones and 24 carat gold, making paint that is used in thangkas, furniture and wall painting; she will show tracing methods, brush drawing and ways of applying colour by floating, hatching, stippling and airbrushing. The participants will have the opportunity to experiment with these methods and playfully explore their creative potential. This is also an opportunity to experience painting as a meditative practice.
The course will give a basic introduction to Buddhist iconography. It also aims to further an appreciation of Buddhist artwork and give basic guidelines on how to recognise good quality thangkas and distinguish antique paintings from contemporary works.
Timea Tallian
Born in Vienna in 1976, Timea studied Painting and Conservation at the Academy of Fine Art in Vienna (MA, 2003); she completed an MPhil research degree (2007) at the Royal College of Art in London (exploring the practical reconstruction of 17th century painting materials and the alchemy of paints). Since 2004 Timea has been a freelance conservator, specialising in European and Asian miniature painting, including Tibetan thangkas. She has worked as a contract conservator at the Victoria and Albert Museum and also at the Royal College of Art, teaching students practical aspects of historic painting techniques. She gives talks and papers on historic painting techniques at Museums and Institutions worldwide.
Over 2007-2008 Timea worked in the Himalaya Kingdom of Bhutan, supervising conservation work and the creation of new artwork to be exhibited in the new Ta Dzong Museum in Trongsa. During this period she trained in thangka painting with Lopon Sangay Rinchen, the head painter of the Trongsa monastary. This provided the inspiration for her to paint Tantric Art in a unique hybrid Western/Tibetan style. She was invited to join the Visionary Art collective "Guild of Iluvatar" in 2007 and has worked with visionary artists such as Daniel Mirante, A.Andrew Gonzalez, Maura Holden, Laurence Caruana and Amanda Sage. Currently she lives between Vienna and the U.K.
Schedule:
Meet at the Secretariat Entrance at 9.45am
10am – 5pm Saturday 12th & Sunday 13th October with various breaks
Location: V&A Museum, Secretariat Entrance, Cromwell Road, London SW7 2RL See Map
Contact: events@shangshunguk.org
.